Have you started your eCommerce SEO campaign to receive traffic? You have installed Google Analytics to track your marketing results. However, the analytical report shows that your eCommerce conversion rate is low. No conversion can result in a drop in your revenues.
Why does your eCommerce website have this conversion issue? Most importantly, what should be the optimal conversion rate for your eCommerce site? You can find this answer to your questions below in this article.
1: Your website creates a negative impression–
When your potential customers get into your e-store and cannot find the desired information, it leaves a bad impression. Thus, your first task is to work on the website design. Some common design problems are affecting the overall conversion rates. Make sure that your website has high usability to your target audiences. Moreover, you need to check your bounce rate, conversion funnel, and conversion rate metrics.
Furthermore, the conversion rate can be low due to-
Improper navigation– The popular products need to be easily searchable.
Several filtering options– Although it is good to add filtering options, you must limit their number to prevent confusion.
Thus, you have to refine your website's home page design and adjust navigation elements.
2: Your website is not mobile-friendly–
More than 50% of shoppers like to use mobile to buy something from an eCommerce portal. You can find a hike in this percentage in the coming years.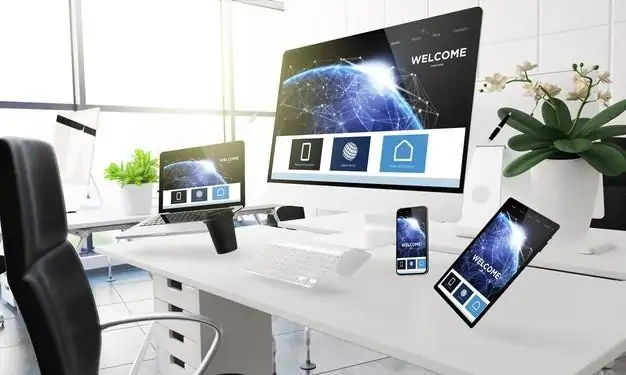 Google also has introduced mobile-first algorithms. Thus, a website without a mobile version may not rank high. It will also lose visitors and lots of sales.
It has become increasingly important for eCommerce owners to create a responsive website. This website will perform best for both desktop and mobile users. When your site is causing issues in the mobile platform, your visitors will leave it without buying any product.
For instance, a cut-off logo and improper image positions are some issues with websites that are not mobile-friendly. Thus, while testing your eCommerce website, you must check its mobile version. The usability and functional value should not be different for mobile and desktop users.
3: Your customers have hit the broken links–
Some static elements and broken links look like normal links. However, they prevent visitors from reaching the desired page. It is another reason for a bad impression of your visitors.
You can find different plugins and tools to remove these broken links that act as dead ends. You may also use Google's Link Checker that prevents color codes of invalid links.
Moreover, your website visitors think of some images as clickable elements. However, while they click on them, they cannot reach a different page. Thus, when you have noticed a low conversion rate, you have to check out these elements.
4: Your website has no trust signal–
New potential customers can be skeptical. Although you have claimed to be a reliable site, they may not trust you easily. How will you build trust before making a deal with them? You can do it in different ways.
Some common trust signals are-
Product reviews and testimonials
Links to social media pages
Accreditation's
Security technologies, like HTTPS
Contact details, like address, email, and phone number
Another option for you is to rethink your eCommerce website's design. In some cases, the lack of a professional look can affect the website's performance.
Brainvire always work with web designers to ensure the best result. You will find a difference in the conversion rate.
5: No engaging content in your eCommerce website–
You may find your target audiences losing their interest in your site. One of the major reasons behind it is the lack of high-quality content. You will find a high bounce rate, as potential customers can leave your site without making a deal. They will not hit the CTA to purchase your products. The uninterested visitors will stay on your page for not more than 15 to 20 seconds.
To solve this problem, you have to edit the content. There may be some gaps in your content. You have to write the most engaging content for your website.
Focus on your target visitors' demographics and preferences. Based on the information, you may find the right keywords for your website. You must pay attention to the content on your landing page. However, product pages and category pages are also important.
6: Improper CTA buttons and no options for customer services–
CTA plays an important role while you have a target to increase the conversion rate. How do you identify the CTA issues? Your visitors do not reach your checkout pages and products. Thus, you have to test your CTA buttons and make them more effective. Moreover, it is essential to maintain the right number of CTAs on your site. The presence of several CTA buttons can cause negative results.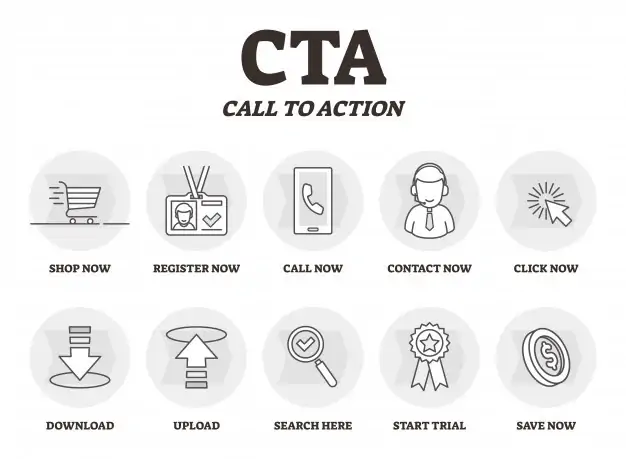 Another reason for the low lead conversion rate is the absence of customer service. Like CTA, the live chat system is a valuable part of your site.
New customers may have different queries about your products, delivery service, payments, and other options. You have to install live chat software for real-time communication with your visitors. Nowadays, AI bots are much helpful to retain your website visitors for a longer period.
7: Low-quality photos in your eCommerce website–
The presence of low-quality product photos can affect your conversion rate. It may not be easy for you to convince a visitor to buy your products until you have posted clear photos. From fashion items to technologically advanced gadgets, every eCommerce product must have quality images. Although you sell premium products, you cannot persuade customers without images.
Your product images are the most important visual element in your site. That is why you have to focus on your product photography. Some eCommerce owners like to hire professional photographers for the best photos.
Moreover, you have to invest in image SEO for your eCommerce site. Digital marketers will add Alt tags and other SEO elements to make your images friendly to search engines.
8: Problem with the shipping cost–
Visit the giant eCommerce platform, Amazon. You will find that some products have a shipping charge, while others have free shipping solutions. Without any free shipping option, you may not increase the conversion rate. High shipping costs can reduce the conversion rate, and that's why successful e-retailers try to ship their products free of charge. Moreover, the shipping charge also increases the shopping cart abandonment rate. Although potential customers put their products into their shopping cart, they do not buy the product for the high shipping charge.
It is better to offer a free shipping opportunity to those who will make a big deal (mention the minimum amount to be ordered to get the free shipping option). This step will benefit both eCommerce owners and customers.
9: No value proposition–
Why should consumers choose you and not your competitors? When they cannot find a unique value, they may not purchase products from your store. As a seller, you know about products' value. But, you have to inform your customers about it.
You need to identify the potential benefits provided by your products to your customers. Creating the value propositions is the most important step for an eCommerce owner.
Where do you display your value propositions?
You can choose your homepage headline to show your value proposition. It is present in most of the popular eCommerce platforms.
Your product page must also have a value proposition.
Other things that you have to mention are money back guarantee and free shipping. Add bullet points to display your value propositions.
10: Complicated checkout process–
Marketers and researchers have found that the checkout problem is one of the biggest causes of low conversion rates. When the checkout process is complicated, website visitors will leave your store.
Try to recover at least a few of the abandoned visitors and increase the conversion rate. You will find a noticeable difference in the revenue. How will you refine the checkout process?
Make sure that the checkout page has no clutter.
You can add a progress bar to show the shopper's position in his checkout process.
Remind visitors what they are going to purchase by inserting product photos into the checkout page.
Add shipping details to confirm the amount that they have to pay.
Some eCommerce stores make the checkout option available without the signup process. It is one of the ways to ensure a smooth checkout.
You may focus on the above factors to know the reason behind the low conversion rate. Start a CRO campaign to increase the conversion rate and raise your revenues. There may be more than one reason for your problem. You can hire a team of eCommerce marketers to identify the real factors causing low conversions. You may need to work on your website design and make your marketing campaign more effective.